VMware +
Data Protocol:
Building a Curriculum for Data Usage Programs
Case Study
Aligning Data Use Standards. 
Protecting Customers. 
Goal
Consumption data is essential to product- and service-driven companies like VMware. It serves as operational data required for delivery, and unlocks analytics by providing a view into how customers use products and services, and how those offerings perform over time. In an effort to be a good and trusted partner to their customers, VMware set out to define company-wide standards for collecting and handling that customer data. 
When one of the world's largest cloud computing companies invests in technical training, they put developers first, and they do it right. VMware partnered with Data Protocol to equip teams throughout the company with engaging, actionable training to better protect customer data.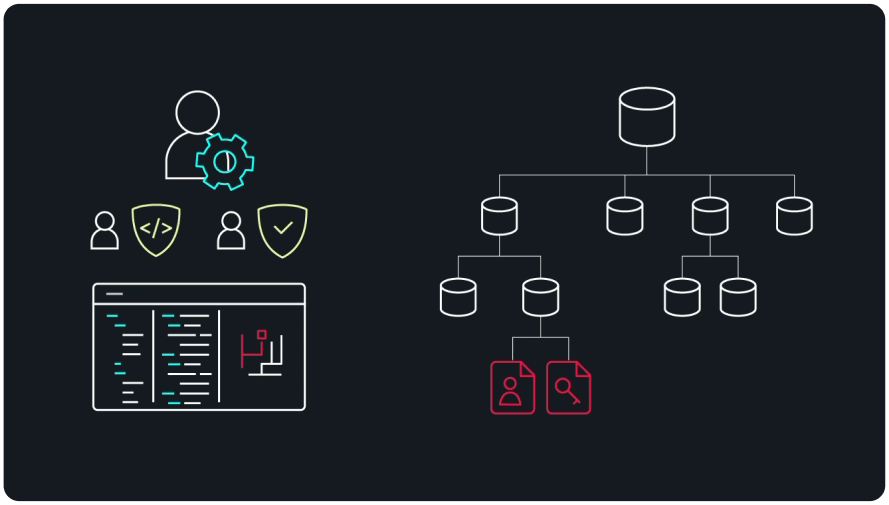 Why Data Protocol?
Data Protocol offers the only platform on the market designed specifically for engaging and educating technical teams. Simply put, the Data Protocol platform and approach are the most effective way to support developers.
For learners, these expert-led courses and short codes help clearly establish VMware's data use policies. For stakeholders, the Data Protocol platform provides essential insights and feedback on participation and sentiment.
What we did:
We set out with two priorities in mind: create a dynamic curriculum that effectively establishes VMware's data handling standards, and deliver a program that is easy for VMware's stakeholders to manage and track.
We developed the Usage Data Programs curriculum to support VMware's goal of collecting and using customer data in the most privacy-centric way possible… In addition, we built a dedicated, branded partner portal to give learners a centralized location to find everything they need. 
Our teams manage the process from communication to tracking. This relieves internal stakeholders of the administrative burden, and it allows us to optimize program delivery. Centralizing content and facilitating real-time learner feedback enables us to deliver a training program that increases engagement and accelerates skill development.
Outcome
For data-driven companies, winning customer trust requires a privacy-centric approach. Aligning technical teams around standards, best practices,  processes, and resources reduces the risk of mistakes and better protects customer data. The outcome is a culture where responsibility shifts left to the people building products and processes.
Get Started
Book a call and see how Data Protocol can help you optimize the way you support developers.